The Beverly Johnson Rule
Calls corporations in Fashion, Media, Beauty and Cosmetics industries to ensure 50% of candidates interviewed for all open market positions are people of all races.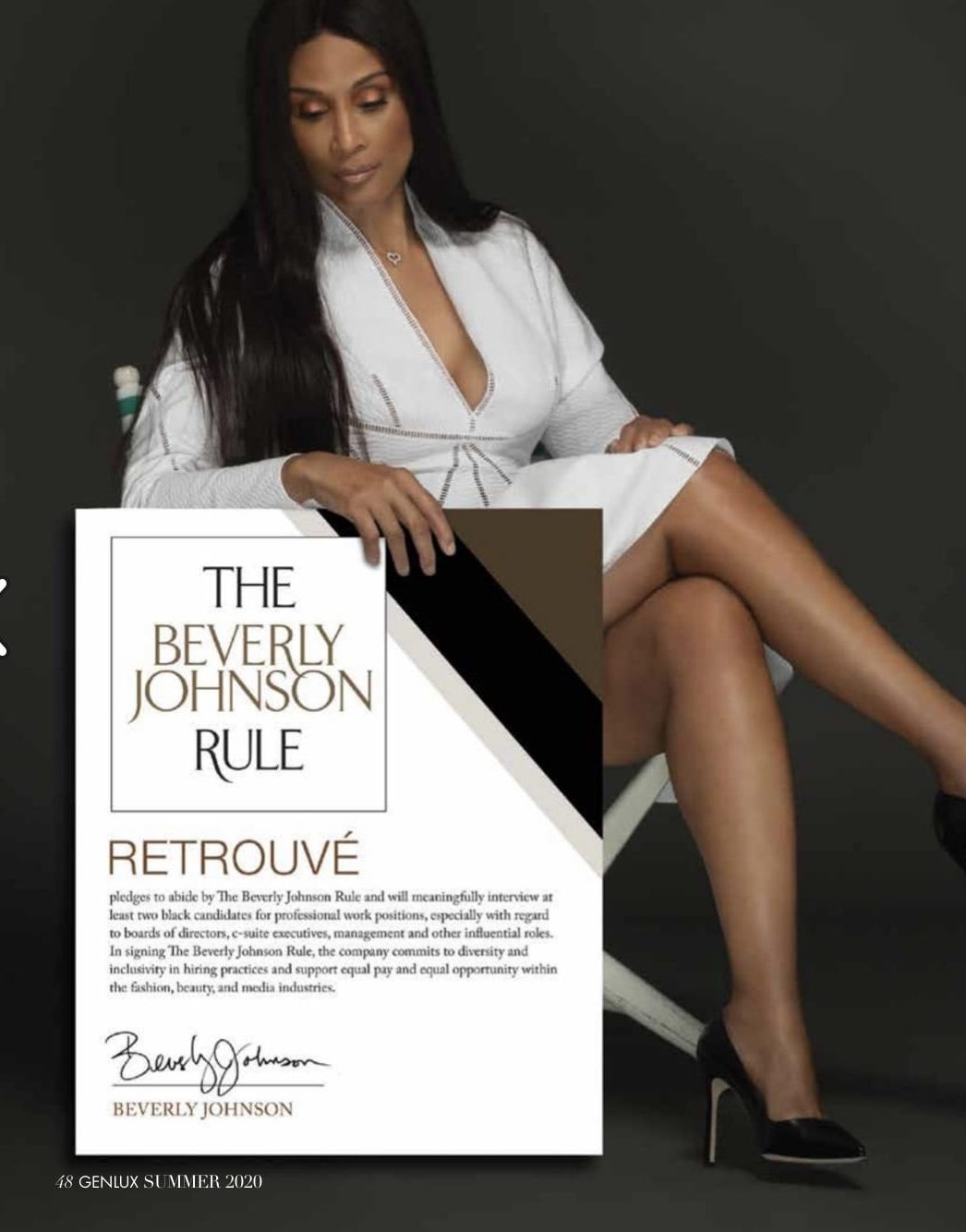 Courageous conversations around diversity and inclusion are the core purpose of The BEVERLY JOHNSON Rule. Leadership and ownership are endorsements BEVERLY JOHNSON desires for minority cultures and among the demographic of women. Issues that matter to the lives of her fans matter to her.